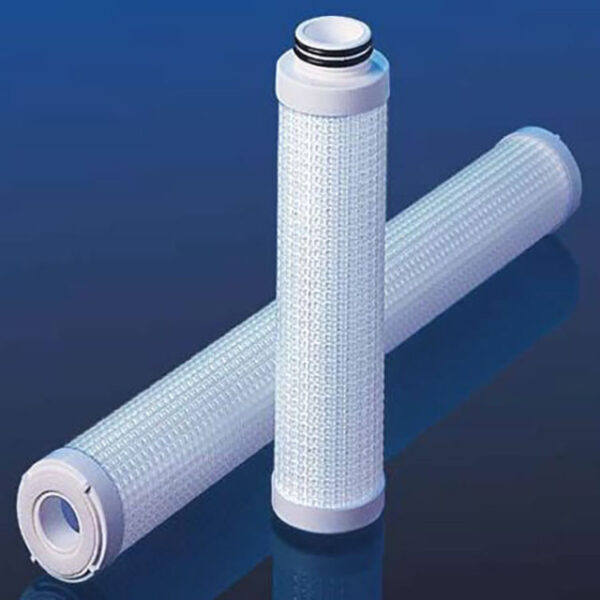 Parker Fulflo TruBind Filter Cartridges
Parker Fulflo TruBind absorbent cartridges utilize a modified polymeric absorbent that economically and effectively reduces trace hydrocarbon (oil) contamination in aqueous fluids.  Single pass filtration effective strips hydrocarbons out of water to below 5 PPM.  Parker TruBind is the most effective way to eliminate hydrocarbons from water.
Description
Parker Fulflo TruBind Filter Cartridges strip hydrocarbons from water.
Polymeric Absorbent traps hydrocarbons – you cannot squeeze oil out after absorption.
Reduces hydrobcarbon levels to meet EPA discharge regulations.
Absorbed hydrocarbon is chemically bound by polymer and is not leachable.
Parker Trubind filters are available in standard filter cartridge sizes – 2.5″ diameter and 4.5″ diameter.
Flow rates of 1 GPM per 10″ equivalent.  Cartridges fit industry standard housings.