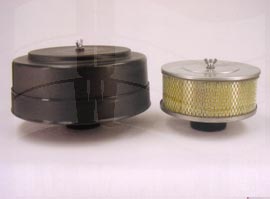 Falls Filtration Unimaze Air Intake Filter
Falls Filtration (AirMaze) manufactures Unimaze air intake filters are designed for direct engine air up to a maximum of 450 cfm. Simplified construction consists of an element (wire mesh, synthetic, or paper media), base, top or optional weather hood, and base tray.
Description
Available in male threaded connections from 3/4″ to 4.