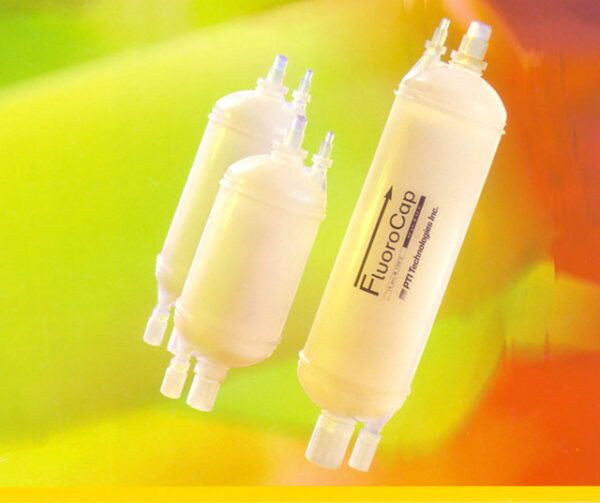 Parker Fluorocap Membrane Capsule
dh Parker Fluorocap 100% fluoropolymer capsule is the answer for highly critical, highly aggressive fluids such as acids, resists, developers, etching solutions, rinses, and strippers.  PTFE is one of the most chemically inert substances and can handle liquids up to 300 degrees F.
Description
dh Parker Fluorocap is 100% all fluoropolymer construction for very aggressive chemical filtration.
Previously manufactured under the names: PTI Advanced Filtration and domnick hunter.
Micron ratings: 0.05, 0.1, 0.2, 1.0
Sizes from 5″ to 30″ length
Flow rates up to 20 GPM are capable
Available pre-flushed with UHP water
100% integrity tested, 100% proof-pressure tested
Applications: Aggressive acids, cleaners, resists, developers, rinses, and strippers
Perfect for many uses in microelectronic and semiconductor industries
Critical filtration without the need for a housing eliminates problems associated with cartridge sealing, housing materials, autoclave, and compatibility issues.