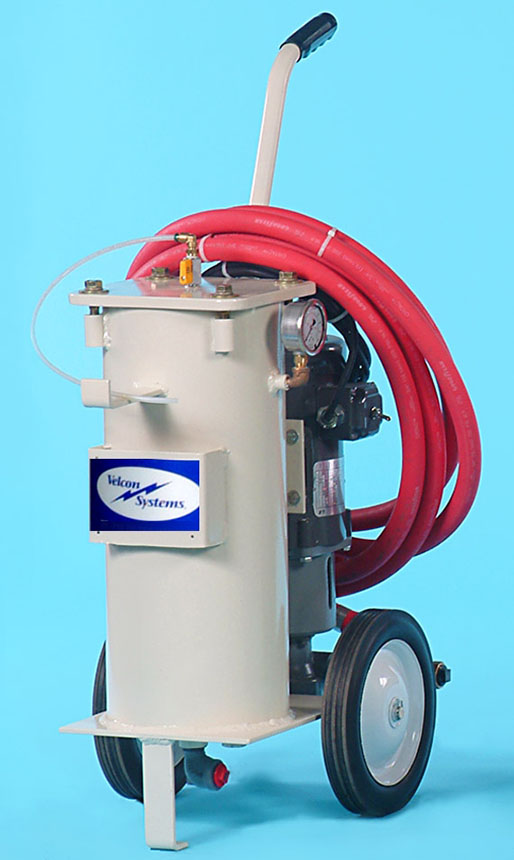 Portable Oil Filter
Velcon Filters Portable Oil Filter Cart can be used when oil sumps, barrels, or storage tanks need intermittent cleaning without dedicating a system to each location.  This cart can be easily moved around your plant or facility and used in many different oil filtration applications.
Description
Velcon Systems Portable Oil Filter Cart is a complete filtration system on wheels
Can be used with Velcon Aquacon filters for water removal and particulate removal
Velcon Super-Dri cartridges can be used in this system for dissolved water removal
Unit comes complete with pump, motor, hoses, and gauges
Maximum Flow rate – 5 GPM
Filtration down to 0.3 micron
Can be used when filling new oil in sump to insure cleanliness.
Hydraulic oil, insulating oil, circuit breaker oil, turbine oil, biodiesel fuel, lube oil, cutting oil, quench oil, diesel fuel.