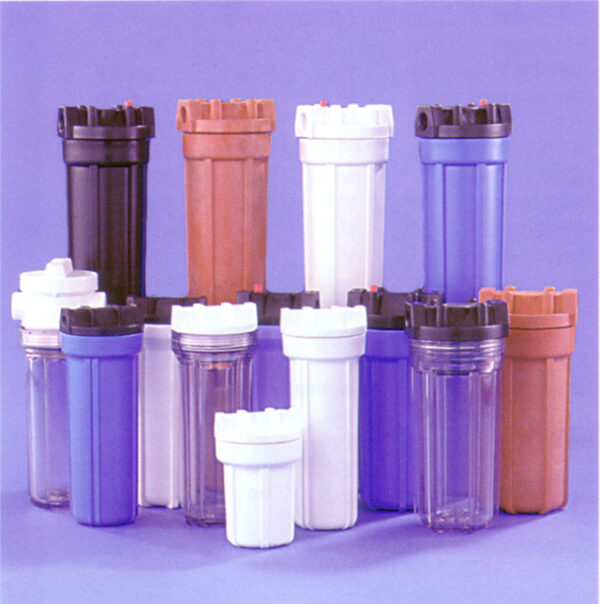 Plastic Filter Cartridge Housings
Plastic filter cartridges can be the answer to many point of use filtration needs.  Housings can handle up to 50 GPM with a Big Blue 4.5″ X 20″ cartridge.  Options include standard, high temperature, high purity housings for aggressive chemicals, clear bowls to see what contaminant is being trapped, and value-in-head housings for easy change out of cartridges.
Description
Plastic Filter Cartridge Housings for many point of use applications.
Big Blue Filter Housings for 4.5″ diameter filters
Clear Bowl & Blue Opaque Filter Housings for 2.5″ diameter filters
High Temperature Plastic Filter Housings
Valve-In-Head Filter Housings
High Purity filter housings for aggressive chemicals or high purity water.
10″ length and 20″ length, 4.5″ diameter or 2.5″ cartridges
3/4″ connections standard up to 1.5″ diameter on Big Blue Housings.