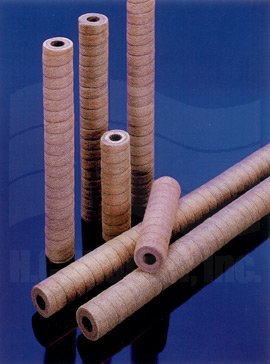 Parker Fulflo™ ProBond™ Filter Cartridges
Parker ProBond™ resin bonded filter cartridges have a unique, proprietary* two stage filtration design to maximize particle removal and service life in viscous fluid filtration applications.
Description
Available in eight differentiated removal ratings from 2µm, 25µm, 50µm, 75µm, 125µm and 150µm pore sizes to meet a wide range of performance requirements.
Resin bonded filter cartridges are best suited for paints, coatings, adhesives and other highly viscous fluids.
Two step filtration with coarser media on the outside and finer media on the inside.
No grooves or shaving done on the ProBond to created shedding particles – the cleanest resin bonded cartridge on the market!
Made in the U.S.A. for quick delivery and stable lead times.