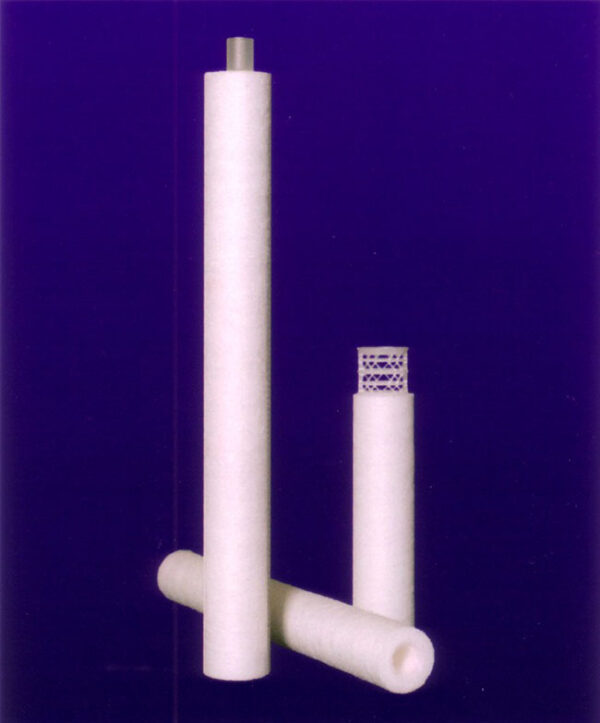 Parker Fulflo Avasan Filter cartridges
Parker Fulflo Avasan Filter cartridges are designed for high purity applications. A specially formulated polypropylene polymer provides a uniquely graded density depth filter.  Applications include municipal water, high purity chemicals, potable water, bottled water, transmission oils, cooking oils, and coolants.
Description
Parker Fulflo Avasan Filter Cartridge is a high performance melt blown polypropylene depth filter cartridge.
100% Melt Blow Polypropylene filter cartridge with uniquely graded density fiber matrix.
Micron ratings: 1, 3, 5, 10, 20, 30, 50, 75
FDA Grade polypropylene makes it acceptable for food & beverage
NSF rated for municipal water applications
Finish-Free manufacturing techniques eliminates foaming
Available in lengths up to 40″ and with DOE or SOE configurations.
Parker Avasan's inherent chemical compatibility and graded density make it a great choice for high clarity requirements.