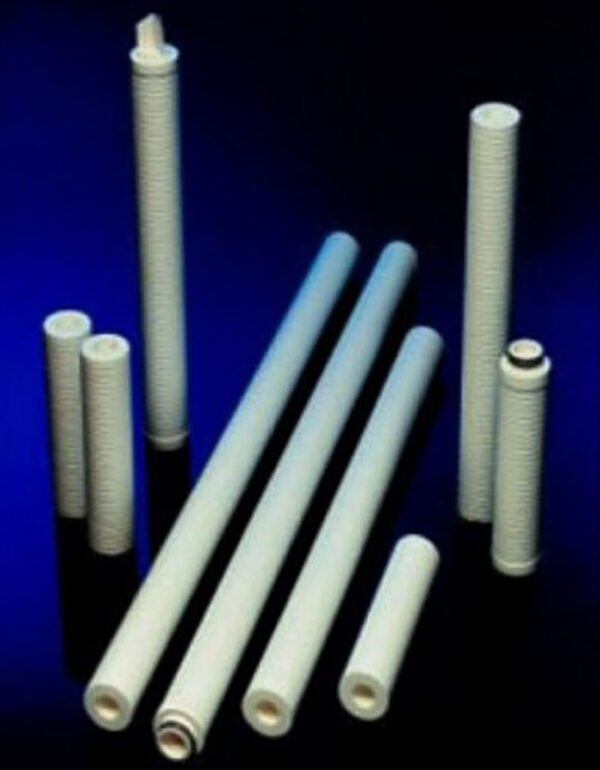 Parker Fulflo® DuraBond™ Filter Cartridges
Parker's Fulflo® DuraBond Cartridges are the most economical high strength filter cartridges available.
Description
Polyolefin melt blown material of construction.
Fulflo Durabond Cartridges are available in nominal ratings of 1µm, 3µm, 5µm, 10µm, 25µm, 50µm, 75µm, and 100µm.
Fixed pore structure provides efficiency integrity and optimum particle retention.
Thermally bonded bicomponent fiber matrix provides rigid dimensionally stable construction without fiber migration.
Cleaner than resin bonded cartridges while handling high viscosity fluids with ease.
Can handle higher flows than wound cartridges with less pressure loss.