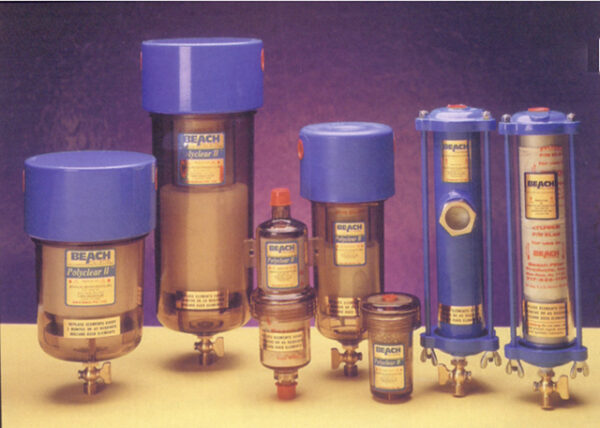 Beach Filters
Beach Filters offer point of use filters, coalescers, hygroscopic breathers, ambient air moisture control, and continuous flow air filters for plasma systems, paint guns, and air tools.  Brands include: Sta-Dri, MoistureBloc, T-Line Filters, Polyclear II, and Aquaguard.
Description
Point of Use air filtration.
Desiccant Filters for lowering dew point.
Ideal for instrument air and pneumatic controls.
Housings up to 250 psi and 1200 scfm.
MoistureBloc for paint guns, plasma tools, and critical compressed air driven equipment.
Oil Sump Breathers reduce contaminate & water in hydraulic oil sumps and prolong oil usefulness.
Sta-Dri desiccant bags remove moisture from enclosed spaces like safes, automobiles, and electrical closets.