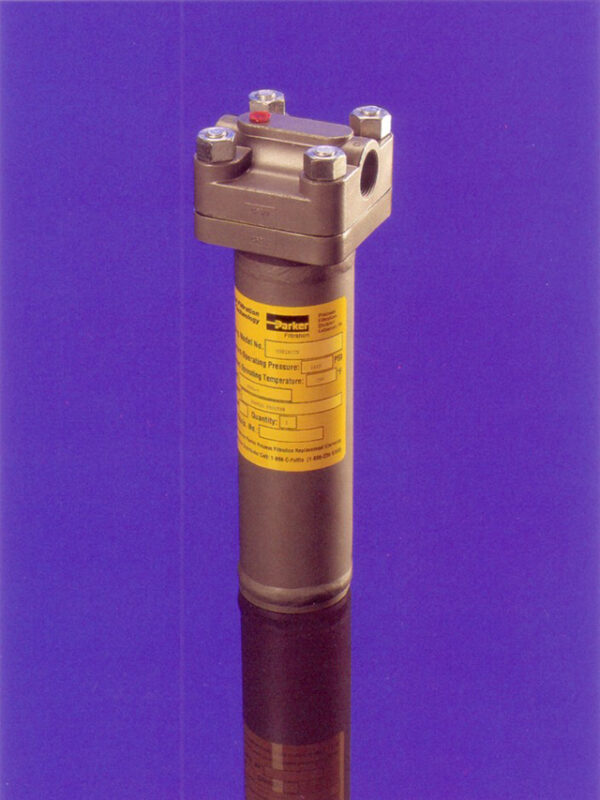 Parker High Pressure Filter Housings
Parker High Pressure Single cartridge filter housings are designed for applications up to 1,610 psi in carbon steel.  Stainless steel construction is also available as is ASME U Stamped housings.  The Parker M series housings can be made to accept both double open end and single open end cartridges.
Description
Parker High Pressure Filter Housings (M Series) are designed for a broad range of high pressure applications.
Available in carbon steel, stainless steel, and Hastelloy
Lengths up to 30" provide 25 GPM
ASME Code U stamp available
Flanged connections up to 1332 psi
NPT connections up to 1610 psi
Can be made to accept DOE (Double Open End) and SOE (Single Open End) cartridge styles
Applications up to 500 degrees F with FEP encapsulated silicone O-rings.