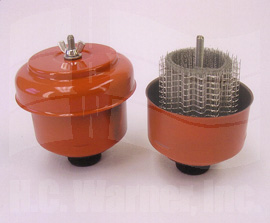 Oil Bath Air Filter
Falls Filtration's oil bath air filters combine oil scrubbing and baffle impingement principals to provide exceptionally high dirt arrestment.
Description
Designed to be highly efficient
easily disassembled
easy cleaning
Available from 1/2″ to 20″ sizes with various mounting options.
Flanged versions start at 4″ and go to 22″ in size.