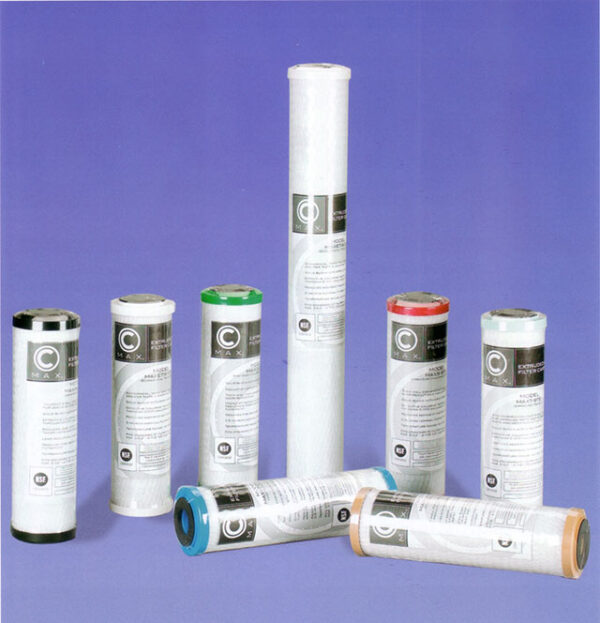 C-Max Carbon Block Filters
Watts Water C-Max Carbon Block filters offer many different sizes and configurations to meet your filtration/absorption needs.  C-Max filter cartridges can reduce chlorine, lead, cysts, VOCs, taste and odors, and color from your water.  C-Max outperforms filled activated carbon cartridges in both flow capacity and chlorine reduction.
Description
Watts Water C-Max Extruded carbon filter cartridges.
Available in 4.5″ diameter and 2.5″ diameter sizes.
10″, 20″, 30″, and 40″ lengths available.  Double open end
Extruded Carbon block does not shed much dust,
Lower pressure drop than other carbon cartridges, up to 8 times better flow!
High Chlorine reduction while providing one more stage of 5 micron filtration.
Carbon is either bituminous or coconut shell based.
MAX-CYST is a 0.5 micron thick wall carbon filter with cyst reduction.
MAX-PB is a 0.5 micron thick wall carbon filter with lead reduction.
MAX-CL is a 0.5 micron super chlorine guzzler for high Chlorine absorption.