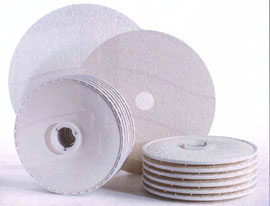 Cellulo Cellu-Stack Disc Filters
Gusmer Cellulo Cellu-Stack filters are stacked-disc filters featuring controlled porosity gradient density media.  Stacked Disc filters are typically used for clarifying liquids such as flavors, perfumes, distilled spirits, juices, edible oils, vinegar, cosmetics, and inks.
Description
Gusmer Cellulo Cellu-Stack filters are controlled porosity gradient density filters
Available with or without embedded diatomaceous earth.
Series 1300 is best for coarser applications between 1-30 micron
Series 1900 is a clarification grade filter with retentions starting at 0.1 micron
Available stack sizes 12″ 6 cell, 12″ 9 cell, 12″ 13 cell, 12″ 16 cell, 16″ 16 cell
Formulations include: cellulose & d.e. blend, cellulose only, and nylon & d.e. blend
Clarifying filters take cloudy product and make it crystal clear.
Typical applications include cosmetics, fine chemicals, flavors, fragrances, printing inks, & gelatins.