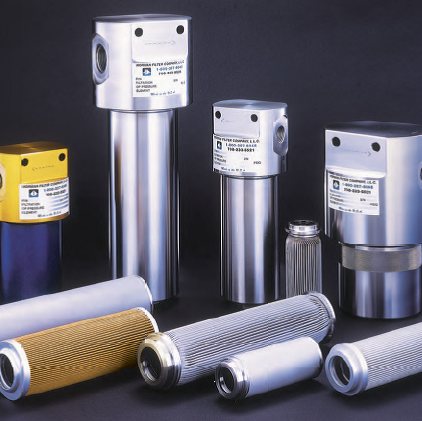 AN Filters Army Navy T Type Line Filters
Purolator Facet manufactures an assortment of standard filter assemblies qualified to industrial and military standards.
High, medium, and low pressure filter housings approved to the requirements of MS-28720 and AN6234 meet the requirements of MIL-F-5504 and sections of MIL-F-8815.
Typical applications on AN Filters are fuel, lubrication oil, and hydraulic oil filters.
Description
Housings AN6234 series up to 12 GPM and 1,500 psi
Housings MS28720 series up to 12 GPM and 3,000 psi
Cartridges AN6235 series are 10 micron and can operate from -65 to 275 degrees F
Cartridges have collapse rating up to 150 psid
Common NSN: 1650-252-0593, 4330-028-6757, 1650-513-4943, 4330-203-3593